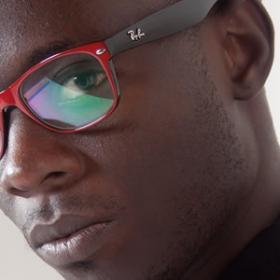 Born Chaka Nyathando, Pompi is a gospel musician from Zambia who has been active in the music industry for over a decade. His music is highly inspired by the message of the gospel and is a fusion of Afro-soul, RnB and rap. He is also an entrepreneur and CEO at Lota House. His videos have played on commercial channels such as MTV Base and Channel O (where he finished off 2009 as number one on young gifted and African). On 8 December 2012, he released a maiden album called 'Mizu'. The music project was the highest selling album in Zambia for more than 12 weeks.
In 2011, he was voted winner of the BNB (Born and Bred) award in the Best Gospel Artist category. In 2013, he was voted the winner of two ZMAs (Zambian Music Awards) categories namely the Best Gospel Male Artist and Best Gospel Male Album. In June 2013, he performed as guest artist during the Big Brother Africa eviction show.
His song 'Hipolopolo' was used by Super Sport as the official song during the Zambian soccer league. Through the U.S. State Department, he went on a tour of the U.S. to study how music is used for civil engagement. He and 20 other media personalities selected from 20 countries were issued with IVLP (International Visitors' Leadership Program) certificates. The tour saw him featuring in the Rolling Stones magazine with a four page article on his tour to that country.
His 'Mizu' album was followed by the release of the 'Broken English' (2015) album. He pioneered as the first Zambian artist to be invited by prince Africa Zulu to perform at the Royal Onkweni Music Festival for the Zulu King and thousands of people.
Apart from music, he was in 2011 selected by former President Rupiah Banda to represent the youth on youth day for the Tomorrow's Zambia awareness campaign. The campaign was designed to inform the youth on the availability of the youth empowerment fund and the Kwame Nkrumah University. He was one of the ten Global Shapers that where selected to represent Zambia at the World Economic Forum and create what is called the Lusaka Hub. He has an honors degree in Business systems.